Electronic Press Kit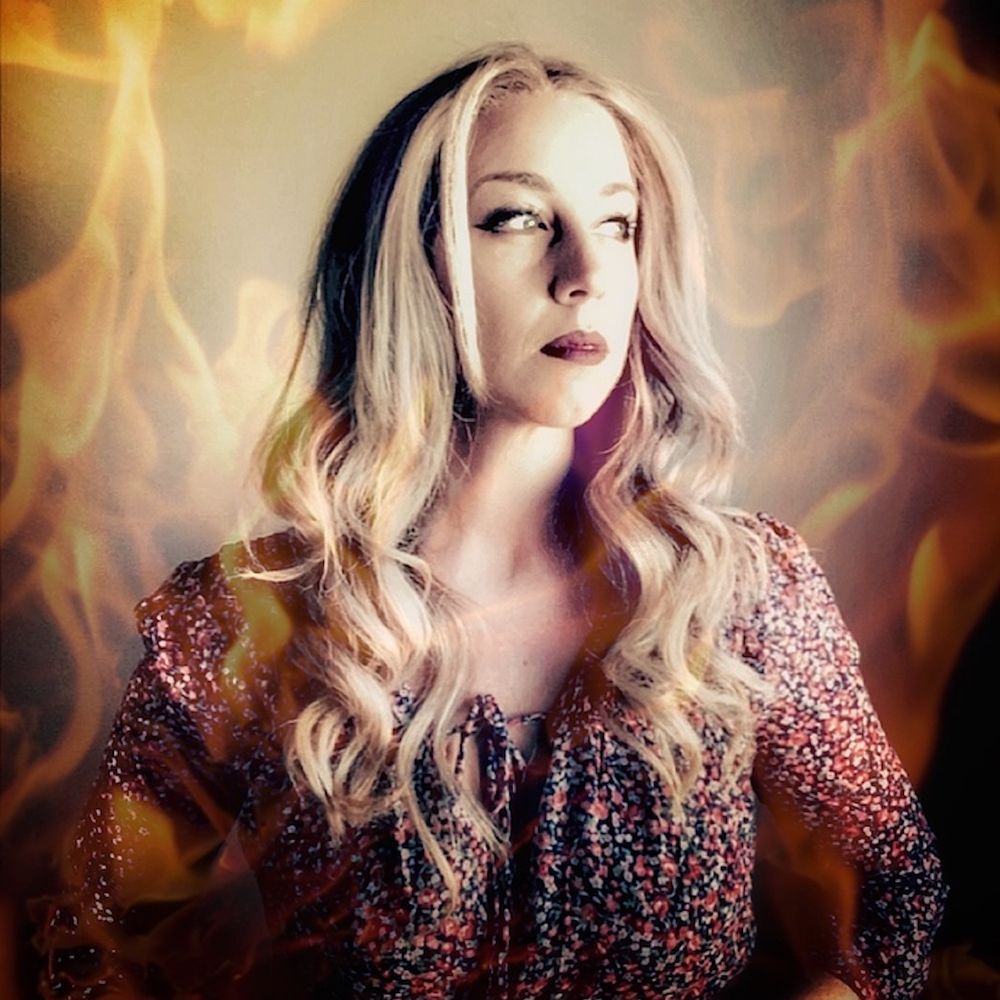 Artist Biography
Sandi Joy
Sandi Joy is a Jersey-native singer/songwriter. As the youngest child of an entire family of musicians, the art and joy of music is in her blood. 
After spending six years passionately serving in the United States Coast Guard, Sandi opted to conclude her enlistment in order to pursue music full-time. 
Now, a mother of two and wife of an immensely talented audio engineer, Sandi has spent the time in-between exploring various musical projects, including lead vocalist for an award-winning NJ cover band as well as actively involved in multiple collaboration projects, including her latest endeavor, stepping out on her own as a solo artist. 
Her influences range among Bonnie Raitt, Peter Mayer, Sheryl Crow, Alison Krauss, and many more. You will find her music floating happily between the genres of Americana, and Country, with tendencies toward melodic Indie and blues, sometimes haunting, and often carried by various warm and woody stringed instruments. 
Fire On The Hills - Released April 30,2021
Fire On The Hills is a song that I wrote with the complete understanding that it was going to symbolize something different for each listener. Lyrically, it embodies the human element of fight or flight in a situation of peril, whether that be a struggling relationship, a rite of passage, a challenging transition of growth, or any number of human experiences.
Musically, the song features a band of world-class musicians, produced by Jack Petruzzelli - renowned musician and highly accomplished producer. 
One of the most magical aspects of the song is that it can rest happily within several genres of music ranging from country, to mainstream radio, to indie singer-songwriter, with a tip of the hat to some of Sandi's most influential artists such as Ruthie Collins, Shawn Colvin, Sheryl Crow, and Alison Krauss. 
 
Originally composed on the piano, the song made its live debut acoustically at a Songwriter's Showcase in Asbury Park, NJ, accompanied by friend, mentor, and fellow singer-songwriter, Jon Torgrimsen. My vision for the song was consuming me and growing by the day, which is where two of its key players entered the scene to help me bring it to life in ways beyond anything I expected. John Tadrick; drummer, guitar player, multi-instrumentalist extraordinaire, masterfully crafted an electric guitar part that quickly landed its home as the captivating instrumental hook of the song, accompanied by the moody, wide-open dynamic swells that are signature to John's vibe, perfectly creating the haunting atmosphere of the song. John Mansfield; a true guitar hero as well as gifted audio/recording engineer, created the bone-tingling acoustic foundation for the song that carries the mystery of Fire On The Hills from 0:01 to the end. He is also the talent behind the Mark Knopfler/Chris Isaak-esque dynamic solo featured after the song's bridge.
Collectively, the chemistry of our friendship and combined wealth of musical history created the perfect environment to cultivate and arrange the magic that embodies Fire On The Hills. 
 

Once composed and the foundation was tracked, we brought in world-renowned Jack Petruzzelli to produce the piece, followed by the remaining instrumentalists: Miles Vandiver (drums), Dominick Tancredi (bass), Olivier Manchon (viola), Jack Petruzzelli (piano). The dream team created within the canvas of this song brought forth an artistry beyond my wildest dreams, and I absolutely cannot wait to share it with the world. 
The song is scheduled for worldwide release April 30th, 2021 on all major streaming platforms and beyond.
A full production music video for Fire On The Hills will also launch after the initial release.